Questions Every Investor Should Ask Their Advisor
---
Many investors evaluate not only their portfolio performance but also their relationship with their financial advisor from time to time. Many times people base their evaluation of their advisor on their portfolio performance, but there are other components to consider. Asking these questions can help you determine if you and your advisor are mutually aligned:
Question #1: Are you a fiduciary?
A fiduciary has a legal and moral responsibility to take care of your assets and act in your best interest. A fiduciary is a financial advisor (person) who receives compensation for the management of your assets and the financial advice they give.
Why is this important? There is a critical distinction between being a steward of a client's assets vs. pitching products to generate a sale.
Question #2: What fees do I pay?
There is no such thing as an investment that doesn't cost you anything. You should always ask so that you know what you're paying for.
Fees that are a part of the assets under management include fund management fees, portfolio management or asset-based fees, platform fees, charges on commissions, trades, M&E fees, and rider fees. All costs associated with your portfolio are dependent on where the funds sit. We welcome your inquiry on what your specific fees are for each fund in your portfolio.
Question #3: How are you compensated, and by whom?
Advisor compensation can be very complicated when it involves commissions. Many times there is compensation for advice as well that may not include commissions. In reality, commissions are usually how an advisor makes their income, by selling you investment products. The commissions are paid to the advisor who sells you a product from the fund-company or broker-dealer; if they don't sell you something they don't get paid.
Understanding advisor compensation is essential for determining an investment's true cost.
Question #4: Where do my portfolio and investment recommendations originate at your firm?
Many times when you purchase investment products, the product itself sits with the broker-dealer or at the wirehouse. Sometimes the firm, not the advisor, often is responsible for creating portfolios. The recommendations advisors give you in these circumstances originate from the broker-dealer or wirehouse based on the portfolios they've designed. There may be other recommendations or products that ensure the client's portfolio meets their situation, timeline, or risk tolerance.
Question #5: Who handles my account?
Depending on your situation, your account may sit at a broker-dealer or with a wirehouse. You may need to have one person assist you with one transaction while another helps you with something different if you rely on customer service if you don't work directly with a financial advisor.
In other business models, the advisor will focus on specialties they each have. They will help you because each client is a client of their firm. You have access to each member of their team depending on your circumstances, which may change from time to time and require individualized help or advice.
Asking questions of your advisor is your right; after all, they work for you. If you have questions about our relationship or your investments, please don't hesitate to ask.
Understanding Credit Utilization and Its Impact on Credit Scoring
---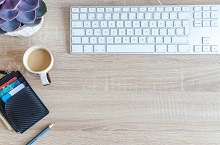 Credit scores are used in our country as a method to determine an individual's financial responsibility. The three-digit credit score means more than just the possibility of fiscal responsibility to the lender. They are part of a formula called credit utilization. Understanding how your 'number' fluctuates regardless of making payments on time, can help you get more from your credit score.
It is possible to make payments on time and still have a low credit score. Your credit utilization ratio is the relationship between your credit balances and your credit limits, expressed as a percentage. It is a measurement of what you owe against your overall ability to borrow. Simply put, if you have credit limits that are the same as your credit balance, regardless of consistent and on-time payments you will have a lower score.
One thing to remember about credit utilization is that it calculates at the specific time your available credit determines, which is once a month shortly after the statement closing date on each of your accounts. Credit Utilization is all about the information relayed by the credit issuer to the reporting agencies.
Tips to 'Beat the System' of Credit Utilization:
1. Keep Balances 30% below the credit limit each month even if you pay it off monthly
2. Don't make minimum payments-double or triple payments if you can't pay off the entire balance
3. Remember FICO Calculates a score using credit utilization from 30%-Amounts owed, 10%- Types of credit in use, 35%-Payment history, 10%-New Credit, and 15%- Length of credit history
The lending business-which can't survive without borrowing to consumers-has found a way to score probability (credit utilization) in a way that is not always in the consumer's favor. So how long can credit utilization hurt your score? The answer is as long as it takes you to pay off your debts.
If it takes you years to eliminate your debt, it will take years before your credit score improves. However, paying off accounts with lower balances first while working toward paying off larger balances will help you improve your score almost immediately.
Your Retirement Should Not Be Based on Inheritance
---
As much as we would like to inherit from a family member someday, the possibility of inheritance in the future remains unknown. To rely on an inheritance from someone else for our retirement is absurd, but is becoming a common belief in American society. Younger generations are considering inheritance as part of their retirement plan. Among the affluent, the idea that they will need (or expect) an inheritance is even more common.
This thinking has emerged from longer life expectancies and the younger generations trying to figure out how to save enough for longer life. Economic factors the increasing cost of living and student loan debt are delaying retirement savings for younger workers. When they are finally in a position to save, most are in their late 40's or older and time is against them. Never before has a generation needed to rely on personal saving more-pensions are becoming extinct and full social security benefits are starting later for future retirees. Social Security benefits remain threatened as the number of American workers decreases, along with the taxes to continue to support it.
The increasing income inequality (it's now much harder to amass savings), not having a stable job and having to pay off student debt, derails the possibility of retirement in comparison to previous generations. This is a reality younger people are facing when they think of their retirement.
Inheritance is not a guarantee and should not be included in your financial planning. Even if you have debt, student loans, or haven't had steady employment, it is essential to start saving for your retirement. If you do receive an inheritance, you'll have additional resources you didn't plan for.
The New Senior Safe Act: S$A Provides Immunity for Reporting
---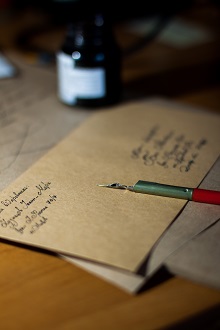 On May 24th, 2018 President Trump signed The New Senior Safe Act into federal law, encouraging financial professionals to report senior financial abuse. Since financial advisors and bank employees are usually the first to witness clients making money withdraws that are not common, the law rewrites protocol and protection for those that report abuse. The old law left loopholes citing 'customer privacy' when reporting to authorities the suspected fraud. Bank employees and financial advisors had their 'hands tied' even if reporting was in the client's best interest; previously reporting suspected financial abuse or fraud required obtaining the client's permission to report it.
The new S$A Law moves the reporting to the federal level, over-riding the 25 states that still have customer privacy laws preventing the financial professional or company from reporting without client consent. Although not a mandate, the new law encourages and protects the individual reporting abuse or fraud from scrutiny or termination by their employer due to company client privacy rules.
To have protection under the new law, the financial company is required to have a training program that addresses identifying, documenting and reporting protocol. The new law is a positive step in protecting financial professionals and their employees as well as financial clients. Since most seniors view their financial professional as someone they can trust, many disclose information about a person, transaction, or scam unknowingly to the professional, who now is in a position to help stop it. Regular conversations with seniors about their finances may reveal abuse or concerns they have about a family member or friend asking for money.
The most common ways scammers get to seniors is through telemarketing (phone), the internet, or through personal contact of a stranger forming a new 'friendship' with the senior, or through their family member. As people age, their ability to decipher fraud becomes less likely to happen, making them easier targets.
If you or someone you know has concerns they may be a victim of financial abuse, contacting your local law enforcement is encouraged.
SAI July 2018 Newsletter Approval 2155553.1
---
Disclaimer
Securities offered through Securities America, Inc., Member FINRA/SIPC Advisory Services offered through LPF Advisors, LLC, a Registered Investment Advisory firm. LPF Financial Advisors, LPF Advisors, LLC and the Securities America companies are separate entities. The Investment Fiduciary standard of care applies to advisory services only. Live Oak Corporate Center, 2601 Cattlemen Road, Suite 302, Sarasota, FL 34232