Social Security Retirement Benefits Funding: Time to Fix the Problem?
With a growing aging population and fewer workers paying into OASI due to a declining birth rate, the U.S. has an increasing problem on its hands to continue supporting the social security retirement benefits system.
In the world of retirement planning, Social Security retirement benefits, referred to as Old Age and Survivors Insurance by the Social Security Administration (OASI), are still included as a source of income in retirement, but should it be?
Can Your Retirement Plan Pass a 'Stress Test?'
Pre-planning for challenging events now and in retirement is a crucial part of the financial planning process.
In our working years, we work and save toward retiring someday, creating our retirement story. Our story may include daily golfing, living somewhere different, or participating in activities we enjoy each day that help to fill our minds with a picture of our retirement. But the plan of relocation and nonstop action should be stress tested to ensure they are possible, primarily if a recession occurs early in retirement.
2018 Was a Great Year for Fraud?
Today, digitization of services from banking to online shopping has made us more vulnerable to fraud, and more reluctant to building trust online.
2018 was a record year for fraud in the U.S. and twenty-one other countries, according to Experian's 2019 Global Identity and Fraud Report https://www.experian.com/decision-analytics/global-fraud-report.html released earlier this year (February 2019). As the digital world advances, so does fraud.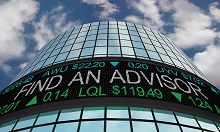 Tax Planning and Your Investments
Advisors can provide tax information on the financial products they sell to their clients when it is within the scope of their professional licensing and the client's financial planning.
'Tax advice' is left to federally authorized tax practitioners who prepare tax returns and defend clients pursuing relief from federal agencies for their own tax payments or to dispute tax payment errors. Financial advisors don't provide tax advice, but provide information on the tax consequences of specific investments they sell or recommend to clients. This type of advice is within the scope of financial planning. Some financial advisors are CPAs (Certified Public Accountants) or have the CFP (Certified Financial Planner) designation and can prepare tax returns for their clients.
SAI June 2019 Newsletter Approval 2556250.1